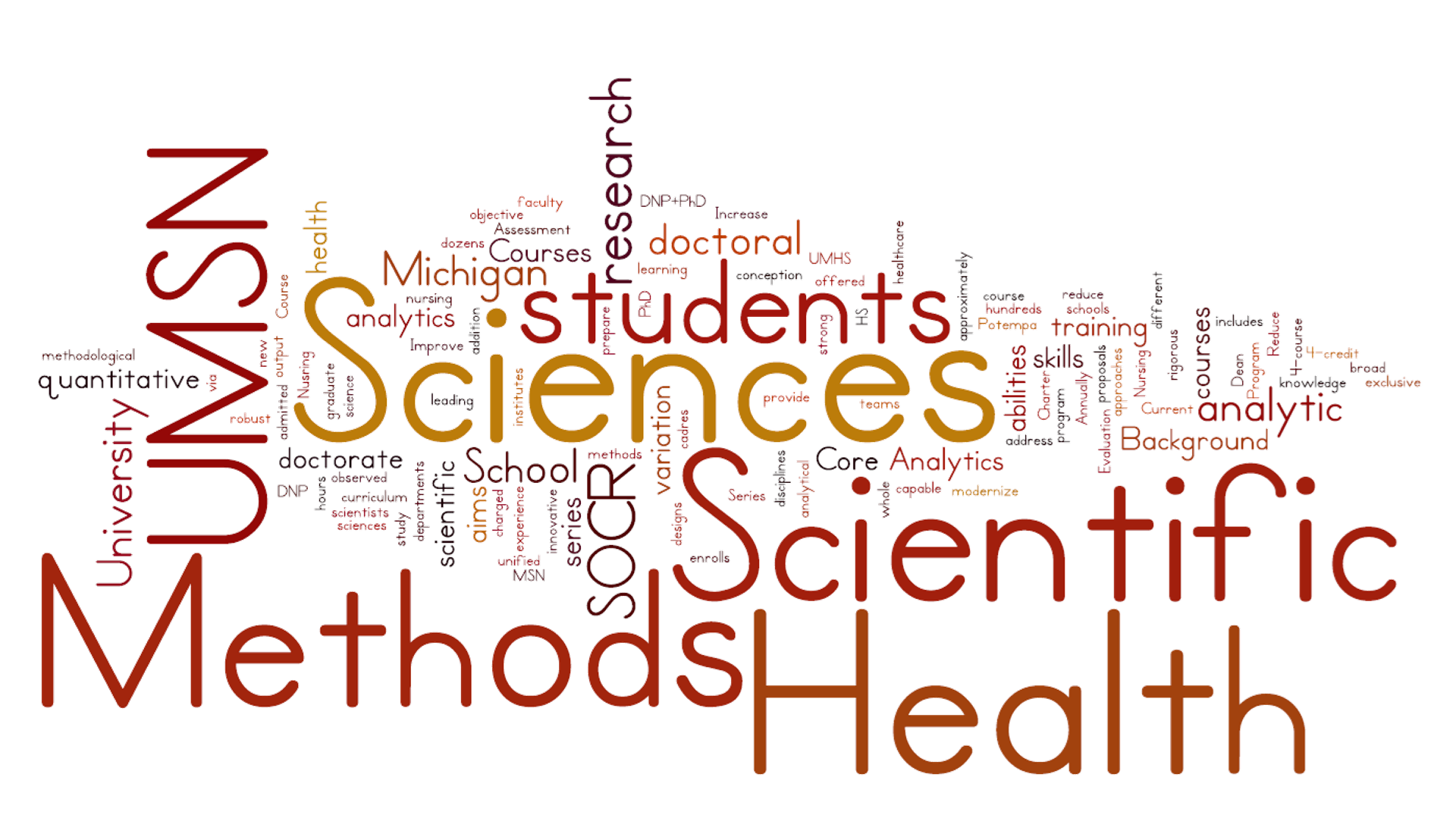 The University of Michigan, School of Nusring (UMSN) enrolls over 1,000 students, with approximately 280 MSN, 26 DNP, and 60 PhD students. Annually, there are about 15 new UMSN doctorate students (DNP+PhD) admitted into the program. In addition, the University of Michigan Health Sciences (UMHS) includes dozens of schools, departments and institutes training hundreds of doctoral students in different quantitative, analytics, and health science disciplines. The UMSN Analytics Core has been charged by Dean Potempa to modernize the UMSN analytical methods curriculum and to:
Improve the research skills of doctorate students,
Reduce the observed broad variation of doctoral students' research abilities,
Increase the research output of the School as a whole.
The Charter of the Analytics Core is to provide doctoral students with rigorous analytics training and learning experience via a robust series of analytic courses offered by UMSN faculty. The 4-course 4-credit hours course series, Scientific Methods for Health Sciences, aims to reduce the variation of analytic skills, scientific knowledge and quantitative abilities of the health sciences graduate students. The unified objective of these courses is to prepare exclusive cadres of nursing and healthcare scientists capable of leading scientific teams in the conception of research proposals with strong methodological designs and analytic approaches to address innovative study aims.